<![if !vml]>

<![endif]>
<![if !vml]>

<![endif]>
Vodavi is proud to announce the availability of our newest telephone system, the STARPLUS STS. STS stands for Small Telephone System. This system is perfect for small businesses and is loaded with many features previously available only to larger enterprises. Best of all, this system is modestly priced, making it refreshingly affordable as well.
Hold the Phone…
Rather than offering multiple phone models, we've packed all the features <![if !vml]>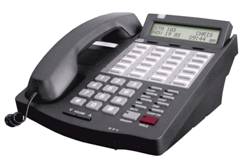 <![endif]>
<![if !vml]>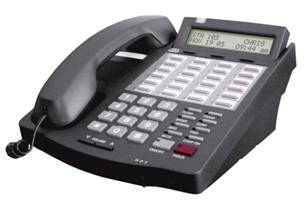 <![endif]>you need in one handsome, easy-to-use speakerphone. The STS phone
has 24 flexible buttons that can be programmed to monitor stations in use,
enable one touch speed dial, or to enable system features such as Do Not
Disturb, All Call Page, and many more. The phone also has 3 interactive soft keys positioned directly below the 2 x 24 character display that enable quick access to common system features. The phone is CTI capable as well. The speakerphone enables convenient hands-free use and the volume control independently controls
both handset and speaker volume.
Refreshingly Flexible & Simple
Easy to Configure Install & Program. Name & number display Caller ID is standard. Optional In-Skin Voice Mail. PBX/Centrex Compatibility, Supports full or fractional T1. Phones are CTI adaptable, ADP – (additional Device Port on every phone for fax or modem connection), Standard 2.5 mm Headset Jack on every phone. Voice Mail does not reduce System Capacity. UCD & LCR Capability, Music on hold interface, paging are also standard.
STARPLUS STS optional In-Skin Voice Mail Card
This in-skin solution makes voice mail a refreshingly affordable option for any small business. It plugs right into the phone system itself, eliminating the need for more expensive external equipement. This 8-port system has 64 mailboxes and 3 hours of message storage, expandable to 9 hours.
The optional STS On-Board Voice Mail System
Enhances Productivity With Key Features Such As:
Dial-by-Name Auto-Attendant – Allows callers to direct themselves to the appropriate person without the help of an operator. If callers know their extension they can dial it at any time and thus bypass the auto-attendant.
Menu Routing – Route callers more efficiently (Example, for Sales, press 1, for service, press 2, etc.) Up to 5 menus available.
RAN Announcements – Play messages to your callers while they are waiting to speak with someone
Fax Tone Detect – Automatically detects an incoming fax and forwards it to a designated fax machine.
Voice Mail User Productivity Features Include:
Message Wait Light – Light indicates new voice mail messages
Message Storage – Save a message for future reference
Message Forwarding – Direct messages to the proper people quickly and efficiently
Call Forwarding – Have incoming calls forwarded directly to your mailbox. Users can program this themselves without having to consult the system administrator
Pager Notification – Users can choose to be paged if there is a new message in the system (up to 18 digits)
Remote Access – Check your voice mail messages from any touch-tone phone
Live Call Screening Option – (Answering Machine Emulation) Listen to messages as they are being recorded and pick up the phone if you want to speak with the caller
Change Personal Greetings – Recorded name, personal greeting, and temporary greeting are controlled by the user
Date and Time Stamp – Find out when a message was left
Password Control – Change the password at any time
One Touch Record – Record important conversations for future reference
STS System Features
Account Codes - Unverified/Verified/Traveling COS Alarm Key - Diagnostics Alert Alpha-Numeric Display
All Call Paging Automated Attendant Analog Adapters
Answering Machine Emulation Attendant override Attendant Alert (911 feature)
Attendant Unavailable (Alternate Position) Attendant - Setting System Time Attendant Directory Programming
Attendant - Software Version Display Attendant - Speed Dial - System Storing Attendant Administration
Attendant/Extension Console Attendant Recall Automatic Three Mode Operation
Automatic Hold Automatic Line Selection (Programmable) Automatic Mode (Day/Night/Special)
Automatic Privacy BGM (1) channel - MOH Barge In
Battery Backup Busy Lamp Field Call Announce - Privacy
Call Back Call Coverage Call Duration Timer
Call Forward - All Calls Call Forward - Busy Call Forward Busy/No Answer
Call Forward Extension Direct Call Forward - Extension - External Call Forward - Override
Call Forward - No Answer Call Park (System/Personal/Station) Call Pickup (Pickup/Group)
Caller ID Name & Number Calling Station Tone Mode Caller ID Call Table (100-System)
Call Operator/Attendant (Programmable Code) Caller ID Answered/Unanswered Call Review Call Transfer
Calling Party Indication Camp-On Extension Centrex Compatibility
Class of Service - CO Line Class of Service - Extension CO Ring Tones
CO Line Receive Assignment CO Line Ring Assignment CO Line Type Assignment
CO Lines Offnet Forward – Incoming CO Line Group (Pooled Access) CO Alternate Route
CO Line Name Programming (7-character) CO Line Assignment (Complete Flexibility) CO Line Programming Copy
CO Line Queuing (CO Line Call Back) CO Line Ringing Mode (Day/Night/Special) CO Line Signaling (Tone/Pulse)
CO Line Loop Supervision (Call Abandon) Computer Telephony Integration (CTI) CTI Adaptable
Conference (Establish/Exit/Re-enter/Terminate) Database Programming via TU Database Programming via PC-DBA
Day/Night Special Mode Dial Pad Confirmation Tone Disable Outgoing Co Access
DTMF Receivers (One per Analog Port) Dial By Name DISA
DSS/BLF Distinctive Ringing (On CO/STA) Default Numbering Plan
Discriminating Ringing (Internal/External Call Specific) Do Not Disturb Plan Dual Color LEDs
End-to-End Signaling Executive/Secretary Screen Extension Groups (Paging, Pick Up)
Extension Programming Copy Extension Swapping Extension User Name
External Music Source Fax Detection with Automatic Transfer Feature Code List
Flash Flexible Feature Button Inquiry Flexible System Numbering Plan
Flexible Extension Numbering Plan Flexible Feature Button Programming Forced CO Call Forward
Forced Intercom Call Forward Forced Intercom Tone Ring Forced Release
Group Listening Headset Mode Hold Abandon
Holding Call Answer/Select Hold - Common (System) Hold - Exclusive
Hold Reminder Hot Key Hour Mode Selection
Hot Line Hunt Groups via UCD-Linear I-Hold Indication
I-Use Indication Incoming CO Transfer Intercom Non Blocking
Intercom Buttons/Intercom Call/Keyset Mode Interactive Soft keys Last Number Redial
Mailbox Buttons Meet me Page Message Waiting
Music On Hold Mute Muted Ring
Name in Display Night Service Activate OHVO – Off Hook Voice Over
On Hook Dialing Off Hook Preference/Programming One Touch Recording
Paging (Internal/External) Paging (Allow & Deny) Pause Insertion
PC Database Administration Personalized Messages PBX/Centrex on a Flex Button
PBX/Centrex Transfer Power Supply – 110/220VAC Privacy Privacy Release
Private Line Pulse to DTMF Conversion
Recall Reminder Tones Remote Programming via PC-DBA
Repeat Redial Ringing Line Priority Saved Number Redial
Screened Transfer SLT/Analog Device Support SLT Co Line Flash
SLT Hotline Speakerphone Station ID Lock
Station Off Net Call Forwarding (via speed dial) SMDR Station Renumbering
Speed Dial (20 per station) Speed Dial (1000 per system) Storing Speed Numbers
T1 Capability Text Messaging Toll Restriction
UCD (Available/Unavailable Mode) UCD (Display calls in queue) UCD Agent Log Off/On
UCD Overflow (Station Forward) Universal Day/Night Answer UCD Reroute Destination
UCD Voice Announce Group User Name Programming Virtual Number
Voice Mail/Call forward to voice mail groups) Voice Announce - Hands free Reply Volume Controls
Warning Time Warning Tone